Prestigious Entourage is sending u back to skool the right way with the 1st annual Geeks vs Freaks Party @ the CDC on Sep. 4, 2009
Visit http://www.prestigiousentourage.blogspot.com
BEST DRESSED IN GEEK or FREAK ATTIRE WINS FREE PASSES WHICH CAN B USED @ ANY PE EVENT!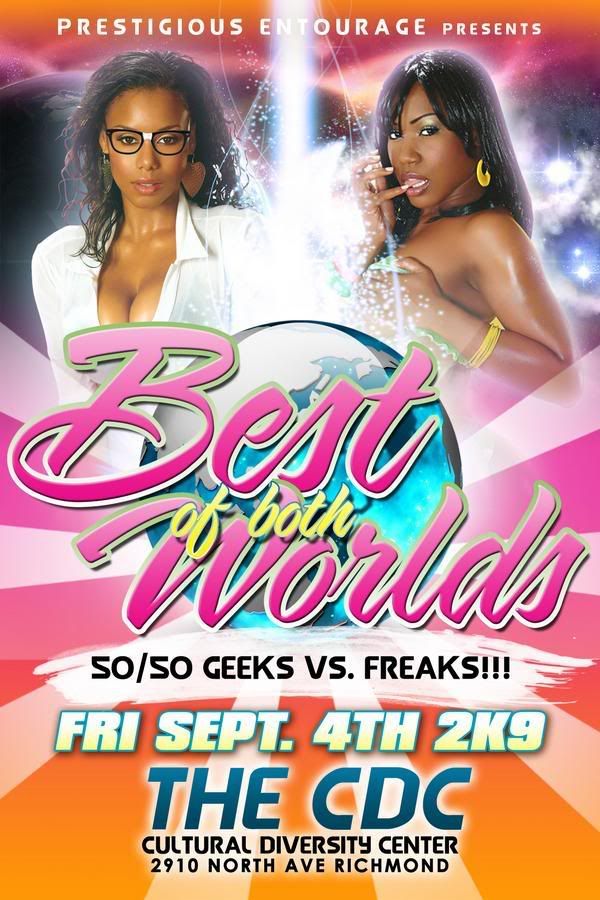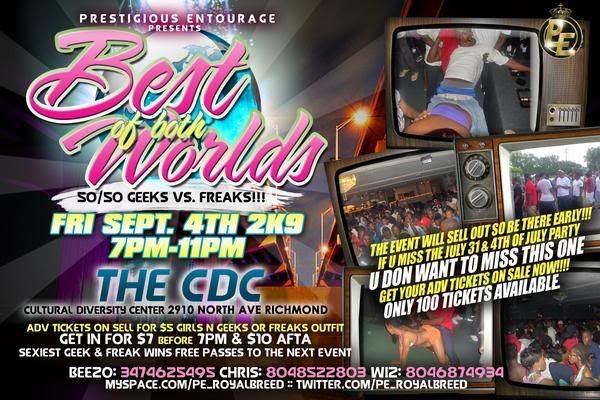 Advance tickets are on sale now for only $5
Only 100 advance tickets will b sold so get yours NOW!
Arrive before 7pm to get in for $7
$10 after 7 for the rest of the Night
For Ticket info Call/Text:
Chris (804) 852-2803
Beezo (347) 462-54-95
Wiz (804) 687-4934
Vante (804) 244-9423
GET THERE EARLY SO U WONT MISS THIS PREMIERE TEEN BACK 2 SKOOL EVENT!